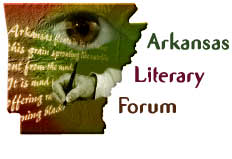 Unsolicited manuscripts will be considered during the months of January and February ONLY. Any sent outside of that time frame will be returned unread.
Send three to five poems or one prose piece (no longer than 5, 000 words). Also include a brief bio which establishes your connection to Arkansas.
All submissions should be e-mailed with the subject line "ALF submission: genre (poetry, fiction, etc.)." For instance, if you are submitting poems, the subject line should read, "ALF submission: poetry."
Submissions should be sent as Microsoft Word attachments or cut-and-pasted into the body of the e-mail.
Send submissions to: beggsm@hsu.edu