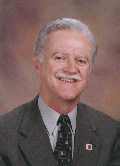 Charles Dunn is a native of Magnolia, Arkansas, where he attended the McNeil (Arkansas) public schools and earned a Bachelor of Arts degree in political science from Southern Arkansas University in 1967. A first-generation college student, Dr. Dunn decided to pursue a career teaching at the collegiate level. He subsequently earned a Masters of Arts degree in government from the University of North Texas and, after working a year as a Ford Foundation intern with the Texas Legislature, accepted an appointment in 1969 as an instructor of political science at the University of Arkansas at Monticello. After two years as an instructor, Dunn attended Southern Illinois University (Carbondale), earning his Ph.D. in political science in 1973.
Dr. Dunn returned to the University of Arkansas at Monticello upon completion of his Ph.D. as an assistant professor of political science. He assumed a position as an associate professor of political science at the University of Central Arkansas (Conway) in 1975. In 1976, he became the chair of the Department of Political Science at Central Arkansas, serving in that capacity until 1982. Also in 1976, he was elected president of the Arkansas Political Science Association. During his tenure as a professor of political science, Dunn contributed several research articles and papers on political party leadership, the effects of county government reform on political marginals, and influencing policy in state legislative bodies. In 1982, he was appointed director of governmental relations at Central Arkansas. That role led to the development of a very successful approach to winning support from lawmakers which combined the values and goals of the academy with an effective lobbying style built on high integrity and credibility. It was this experience which led to Dunnís appointment as president of Henderson State University in 1986.
As president of Henderson, Dunn serves as the institutionís chief executive officer. Reporting directly to a seven-member board of trustees, his responsibilities include overall direction of the university, planning, budgeting, personnel, and external relations. He considers his greatest accomplishments at Henderson as providing focus to the institutionís efforts, rebuilding the infrastructure of the institution, and effectively representing the university to many external constituencies. During his tenure, the institution engaged in over $50 million in construction, renovation, and major maintenance. He serves as a member of the NCAA Presidentís Council and was elected chair of the Executive Council of the Arkansas presidents and chancellors by his peers.
Dr. Dunn is married to Dr. Jane Dunn, who currently serves as an Assistant Professor of Biology at Henderson. They have four children, two daughters and twin sons. Their daughter, Dr. Aimee Shouse, is an assistant professor of political science at Western Illinois University. One son, James, works for Vistana Resort in Orlando. Their other son, Joseph, is a manager with the Wendyís restaurant chain. Their twelve-year old daughter, Mary, is an eighth grader who participates in the junior-high gifted and talented program, softball, music, and many other activities.